At Greenhaven Pediatric Dentistry in Sacramento, CA, we offer various cavity treatments to help ensure your kids maintain healthy smiles. Our children's dental staff puts kids first. Treating decay early and preventing cavities from happening in the first place gives your kids the best start for tooth development, eating, and speaking.
Why Tooth Decay Is So Bad For Kids
Dental caries, which are those holes in our teeth commonly known as cavities, start with damage to the tooth's hard enamel layer. Even cavities on baby teeth require treatment because caries can spread from tooth to tooth, potentially affecting any permanent ones that have already come in.
Failing to treat dental decay promptly can lead to pain, infection, and even the loss of one or more teeth.
Pediatric Tooth Decay Treatments
If you suspect that your child already has a cavity, you have options. Fortunately, our children's dentist has an arsenal of treatments to treat existing dental issues and help prevent future decay from developing.
Tooth-Colored Fillings
These natural-looking fillings can help your children maintain their self-esteem. They blend with the natural color of existing teeth and work well in the front of the mouth where amalgam or gold fillings would be too noticeable.
Pediatric dentists regularly use tooth-colored fillings to repair and restore fractured teeth and areas that have decayed.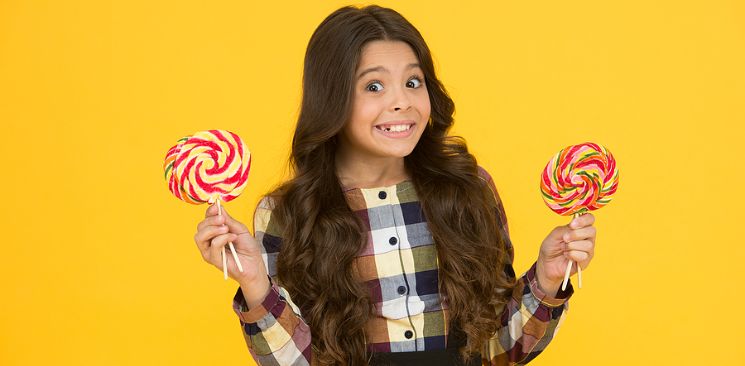 Dental Crowns For Kids
Extensively decayed back teeth are sometimes so damaged that they can't hold white fillings. In these cases, our dentist may recommend a dental crown to restore the tooth in question.
Pulp Treatment
The center of each tooth contains a pulp which consists of tissue, blood vessels, and cells. Injured teeth or those with extensive decay may become infected. Pulp therapy treats the infection and can often save the tooth.
Dental Extractions
When treating decayed or damaged teeth, we only recommend extractions when it's too late to save a tooth. Dental extractions of healthy teeth are also sometimes prescribed as part of early orthodontic interventions.
Preventative Care
The best cavity treatment is to prevent decay in the first place. You can do several things to ensure your child's mouth stays healthy and their smile bright.
Clean your infant's or toddler's teeth daily.
Teach older kids to brush and floss.
Start on a regular dental plan early – including x-rays, cleanings, fluoride treatments, and sealants.
Schedule Kid's Cavity Treatments Today
Our staff, at Greenhaven Pediatric Dentistry, know that going to the dentist can be difficult for many kids, including children with special needs. We treat all of our patients carefully and compassionately.
If you suspect your child has cavities or are looking to get them started on a lifetime of good oral health, contact us today to schedule cavity treatments in Sacramento.